Are you a serious blogger who wants to write content where blog readers can focus on the content, not the spelling mistakes or grammatical errors? If yes, then you should make the blog post perfect in terms of grammar and vocabulary. Writing flawless content that can impress your target audience is a vital thing. You should make use of proofreading tools like Grammarly. Here, in this detailed guide, we will make a review of the tool Grammarly.  We will also discuss why you should opt for Grammarly, who should make use of Grammarly, the pros and cons of Grammarly, and finally why you should buy the premium version.
Why you should Proofread?
To create flawless content i.e. error-free content you can make use of proofreading tools free of cost. If you want to rank your post in the first page of Google search results you need to write error-free engaging content to boost user experience. Proofreading is the final stage of the editing process to ensure
There is no grammatical, capitalization, numbering error,

Free of spelling errors,

Sentence structure error,

Punctuation errors.
5 Points to Consider while Proofread an Article
Here are the few tips to follow while proofreading an article.
Once you have finished your article for your blog you should proofread your article the next day.

Choose a quiet place where you can proofread your article so that you don't lose your concentration.

Fix the error whenever and wherever you find it. Don't wait until you read the whole blog post.

Install free online proofreading tools like Grammarly free of cost.

Write short sentences to steer clear of grammatical mistakes.
Who can make use of Grammarly?
Despite you are a native English speaker, Grammarly helps to check spelling errors, punctuation errors, grammatical errors, etc.
Blogger,

Content Marketers and Copywriters who want to promote any product or service for their clients or make a business presentation,

Authors to proofread their books,

Students for a research paper or academic paper.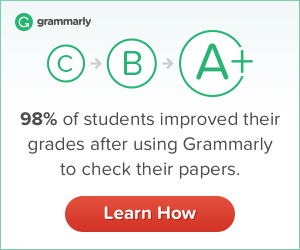 Why I Opt for Proofreading tools like Grammarly?
To deliver the best blog post to get viral you need to deliver the message in your writing. If the blog reader finds difficulty understanding the message then your blog post sucks.
It is quite a herculean task to bring more traffic from search engines by writing content that is full of grammatical errors. In order to get search engine traffic, you need to constantly update your blog post with flawless content. So, you need to write error-free content on your blog. It is crucial to get search engine traffic.
Honestly speaking since I belong to the non-English speaking country, I often used to make silly mistakes like active/passive voice, tense, etc. during my early days of blogging. Later I realized that I need to proofread the blog post before it is published to reduce the number of mistakes. By writing an error-free content you can drastically improve the quality of your article.
Back in 2018, during my early days of blogging, I discovered Grammarly, a proofreading tool that could help to proofread and make content error-free. As a professional blogger, I make use of Grammarly to deliver error-free content so that any reader can concentrate on my blog post, not any spelling or grammatical error.
How Grammarly helps you
Grammarly will help a blogger or an entrepreneur if you want to,
Avoid embarrassing spelling or grammar mistakes, incorrect or ambiguous pronouns, tautologies, etc.

Avoid overuse of any particular word,

Improve your writing by offering sentences that are too long and wordy which make it concise with a clear message to engage a reader,

Identify the prepositions like active/passive voice, repetitive words, spelling errors, lengthy sentences to edit.

Hire a ghostwriter to check plagiarism which costs higher.

Deliver a blog post among American English, British English, Canadian English, and Australian English in order to save a lot of time though your native language is not English.
In a nutshell, Grammarly is a one-stop solution to refine your blog post to boost readability and user experience.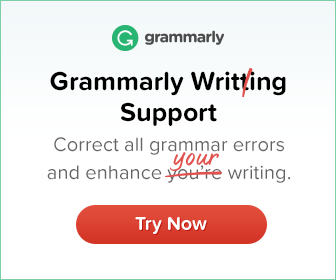 How Grammarly works?
After setting up a Grammarly account free of cost you can have several ways to make use of this tool for proofreading, grammar checking, spell checking, etc. by following ways,
The Grammarly web tool
After login, you are redirected to Grammarly dashboard and thereafter you need to click on the 'New' tab. You will be redirected to a blank page where you need to copy and paste the writing which you are going to proofread. After analysing the text Grammarly offers optimization options to boost readability and makes the document error-free.
When you write a blog post on WordPress the Grammarly offers red lines below the text the Grammarly detects an error. It offers a suggestion to make the blog post, error-free. Grammarly tool not only points red line on the error but also offers word recommendation which is deemed fit.
If you have a written document of 5000 words in Microsoft word format then simply click on the 'upload' tab and add the document. Grammarly will read it and after analysing offer optimization or correct the document in the same way.
Grammarly MS Office Add-in
If you are a windows user then you can make use of Grammarly Add-in once up and running. Once you have finished your blog post in Microsoft word you can make use of Grammarly word add-on for final check your blog post. Since this is a web tool you need to stay connected with the internet while using Microsoft Word add-in.
Chrome Extension – You can add Grammarly extension to check your writing before you publish it on your blog.
Desktop App for Mac & Windows – If you are a Windows/MacOS user then you can download and install the Grammarly desktop app and make use of Grammarly.
App for iOS and Android Platforms – The Grammarly offers you a keyboard in a mobile device. Thus it enable you to check blog post before not only publishing in your blog, but also while composing an email or text message.
Not only blog posts, but Grammarly also provides assistance while preparing an e-mail or writing a post or status on Facebook, Twitter, LinkedIn, etc.
How much Grammarly Costs
You can make use of Grammarly free of cost but to unlock all of Grammarly's feature [which are mentioned below] you need to upgrade to Grammarly Premium to check,
Writing inconsistencies which contains some ideas, statements, arguments, etc. that do not agree with others,

Errors like overuse of words,

Stop writing blog posts of unclear structure,

Prevent a writer to make use of too many words or unnecessarily complex or abstract words which can seriously detract from the coherency,

Give suggestion if you are telling a story or describe any point in inappropriate tone,

Offer suggestions to stop writing in insensitive language to stir up emotion by small tweaks by offering the best words within the sentence.
Grammarly offers any user two options a free version and a premium version. The premium version costs,
$29.95 a month if you opt monthly subscription.

$19.98 a month i.e. $59.95 when billed quarterly.

$11.66 a month i.e. $139.95 when billed annually.
If you are with a minimal budget for writing tools then the free version is the best option you have got.
Free Version Vs. Premium Version
Grammarly premium offers more customized features than the free versions like artificial intelligence editor to feedback the writing which is written by you. Grammarly will offer suggestions/feedback to achieve your goal via a blog post. The premium version of Grammarly offers a user various writing suggestions in comparison to the free version.
Offers suggestion after you have opted the intent of your writing i.e. whether you are going to inform or describe or convince or tell a story.

After you have chosen the audience type among general and knowledgeable or expert, Grammarly will offer highly technical industry-specific words that can be added to engage a reader.

You need to stir up emotion to engage your reader and sell your product or services. You need to prepare such a content which will stir up emotion in small tweaks by words in a small sentence as the same content can be reproduced in different ways.

In order to submit a paper, assignment, proposal or even e-mail you have to know when you need to make use of certain phrases.
How Grammarly Premium can enhance your writings
On successful installation of Grammarly as an add-on to your browser, this will enable you to check your post. it also offers suggestions on whatever you write i.e. not only blog post but also while preparing email, comments, etc. This tool not only spots errors but also offers suitable keywords that are deemed fit. Once upgrade to the premium version Grammarly will offer following suggestions,
Spots the error in sentence structure i.e. active or passive voice, wordiness, and punctuation,

Offers readability score and tips & suggestions to boost readability,

Offers estimated reading time i.e. 4-minute read, 25-minute read,

By reviewing millions of blog posts, research papers, academic projects Grammarly offers a plagiarism checker which is quite helpful while reviewing a peer's work.

If you want to post your writing in social networking sites like Facebook, Twitter, LinkedIn, then Grammarly spots the errors and offers suitable suggestions to boost readability.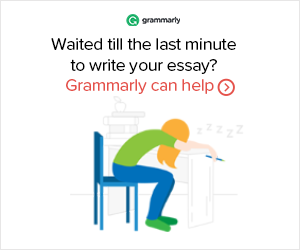 Grammarly Premium vs. Human Proofreader
Since I am a professional blogger, it is very important to deliver clear, accurate, and error-free writing to engage the reader and fulfill my marketing goals. But one important thing is that even the Carnot engine is not 100% efficient so is Grammarly. In case you are worried about paragraph length, the voice, the phrases, the idioms, etc. a human can spot the error easily but Grammarly can not.
In case you are writing a legal document, business document you need a human editor because at the end of the day Grammarly is a machine.
Final Thoughts,
Grammarly is a quite helpful and affordable writing tool for proofreading your writing. You will find it helpful to spot the silly mistakes like comma placement, active/passive sentence, overuse of any word, etc. But it does not work on everything. It aggressively advertises for an upgrade to the premium version if you opt for a free version.
Finally, don't rely only on the online proofreading tools because at the end of the day they are just machines. Tools like Grammarly can not deliver 100% accuracy.
Hope this article will help you to write an error-free blog post to get viral. Let me know if I have missed or overlooked any really awesome feature Grammarly offers. If you have any questions feel free to comment so that we can have a discussion. If you have found this post helpful, feel free to share it with your loved ones.